Altai pine essential oil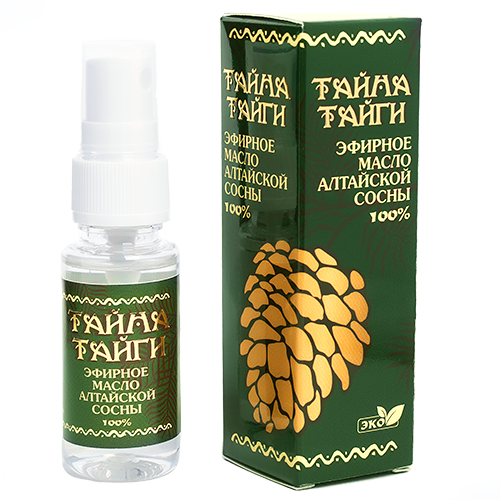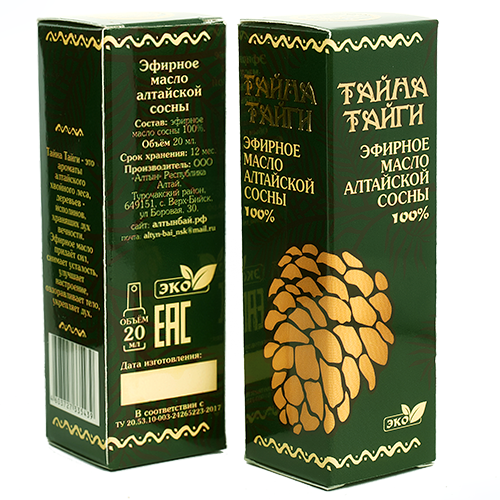 In Scots pine essential oil, expectorant properties are combined with an increase in respiratory productivity, an optimizing effect on pulmonary circulation, relief of breathing during coughs and inflammations, general anti-cold, softening and antipyretic effects. This oil helps to quickly return to normal activity after the transferred viruses and colds, reducing sweating, dizziness, general lethargy, nausea, weakness.
It is also effective in the treatment of diseases of the urinary system. Relieving swelling, pine has only a slight diuretic effect, while stimulating the resorption of solid formations in the bladder and kidneys. It is believed that pine oil is an excellent remedy for disorders of the prostate gland and for eliminating sexual problems in men.
The pain relieving effect of pine oil is especially evident in muscle, arthritic and rheumatic painful symptoms, in case of overstrain and overload. At the same time, the local sedative-analgesic effect is supplemented by stimulating blood circulation.
Pine oil is suitable for the care of any skin type, providing a strong tonic effect, increasing elasticity and firmness. It effectively restores the barrier functions of the epidermis, improves metabolism at the cellular level and normalizes receptor sensitivity. This is one of the best oils for solving private problems - eliminating rashes, furunculosis, seborrhea.
Pine oil invigorates, tones, renews emotional strength and psychological reserves, it is an excellent basis for the therapy of fatigue and exhaustion.
Ingredients: pine essential oil 100%
Volume: 20 ml spray bottle.
Shelf life: 12 months.