Altyn Bai.
Altai residents' traditions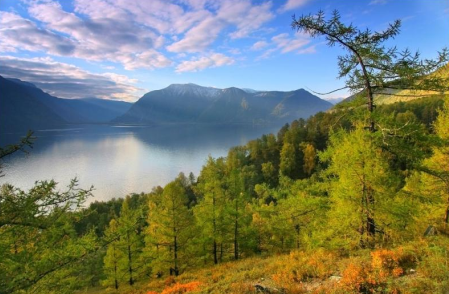 There are amazing places on our planet where, it would seem, nature itself fills a person with grace and strength. And one of these places is the mysterious ancient mountains of Altai. Having visited us at least once, you will definitely feel it. And we, local residents, have kept the traditions of careful attitude to nature for centuries and pass them on from generation to generation so that the pristine purity and strength do not run out.
The rhythm of modern life requires enormous resources from the human body and you can restore them in a natural way by touching a generous source of energy. With love and care, we collect useful herbs for you, take the best from the taiga in the region, process and preserve in traditional ways, so that you can, even thousands of kilometers away, feel the life-giving power of Altai.
Unique formulations, competent selection of components, care for your health, allow us to create unique products that cleanse your body from the inside and your skin, give you natural aromas and pleasure from using the gifts of Altai nature.

We offer for your attention a variety of products created on the basis of traditional recipes, designed to convey to you the most valuable properties of the healing Altai nature:
• Tea drinks from wild herbs. Try the drinks "Altyn-Bai" and appreciate the whole variety of unique tastes and aromas, and the mild cleansing and healing effect will not keep you waiting.
• Natural essential oil of our own production.
• Handmade soap with beneficial oils and extracts to preserve the beauty and health of your skin.
• Linen scourers with organic soaps, which have a beneficial effect on the condition of the skin and enhance the effect of healthy oils.
• Washcloths for effective cleansing of the face and decollete.
• Herbal steamers for baths, baths and herbal barrels. Unique aromas will give you a great mood and real pleasure from bath procedures.
• Natural handmade cream, which is made from the purest artesian water and cold pressed pine nut oil.
• Eco-balm "MYSTERY OF TAIGA" according to the traditional recipes of the inhabitants of Altai.
• Also, for your convenience, we offer gift sets, which will serve as excellent gifts for the health of your family and friends.
All this is created for you .... Be healthy!