Altai fir essential oil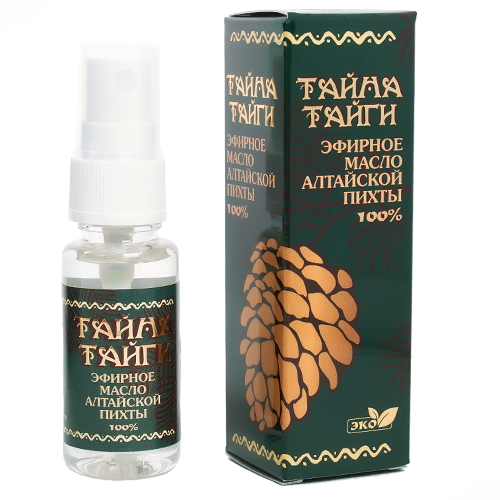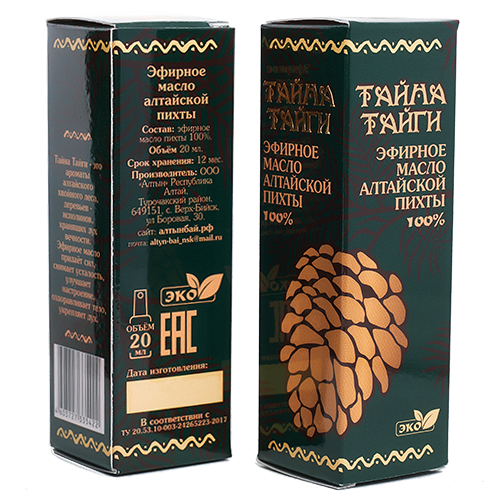 Fir oil has a combination of expectorant and inflammation-reducing properties, perfectly soothes and relieves irritation of the respiratory tract, stops the development of diseases of the lungs and upper respiratory tract.
Being an excellent natural source of phytoncides and provitamins, fir oil has a tonic effect and effectively stimulates both local and general immunity.
This is one of the most powerful pain-relieving oils for neuritis, arthrosis, neuralgia and osteochondrosis, while the pain relieving effect is supplemented with an anti-edema effect.
Fir oil also exhibits pronounced vasoconstrictor and cardiotonic properties, stimulates an increase in pressure and eliminates circulatory disorders.
Fir oil in the household sphere is used to quickly repel insects and disinfect the air, while it protects against airborne infections and staphylococci, cleans the air from dust and allergens, mold.
Due to its disinfecting properties, fir helps to reduce inflammatory processes on the skin, therefore it is actively used for acne and other inflammatory processes.
Fir allows you to quickly get rid of depression and passivity, get out of the state of emotional stupor and inability to counteract negative factors. This is an excellent oil that allows you to find balance, calmness, stability of psychological reactions.
Ingredients: 100% fir essential oil.
Volume: 20 ml spray bottle.
Shelf life: 12 months.