Altai cedar essential oil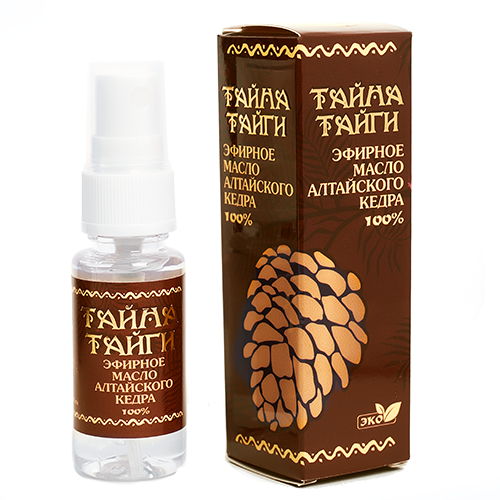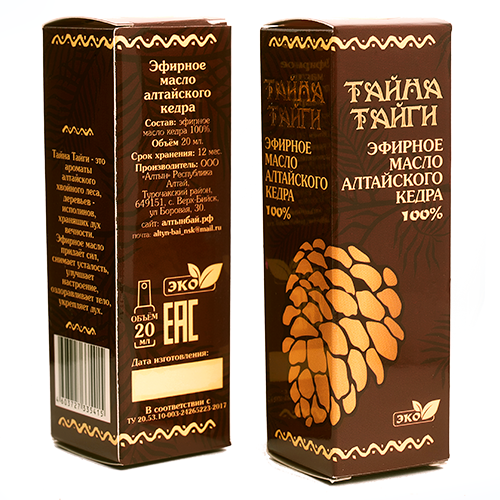 Being one of the most powerful adaptogens among all essential oils, it effectively contributes to adaptation to new climatic and geophysical conditions. This oil carries inspiration, protection, strength and belief in success.
Cedar nut oil has excellent antiseptic and antiviral properties. Belonging to the group of strong pulmonary antiseptics, it is used not only as an expectorant, but also as a soothing dry cough.
Essential oil of cedar has an effective anti-inflammatory, hormone-regulating, diuretic, analgesic effect, eliminates tremors and nervous tremors, promotes rapid and effective wound healing and skin recovery after damage, improves blood circulation and increases efficiency.
Cedar is a fairly strong aphrodisiac that affects the sensory sphere in almost the same way as the emotional one: it removes discomfort and stiffness, and gives confidence.
As a rejuvenating agent that increases skin tone and elasticity, it is also used in cosmetology. Combining anti-inflammatory and antiseptic properties, this ester is used in the treatment of all types of infectious, viral, mechanical damage to the skin, including in the fight against post-allergic manifestations, all types of burns.
Ingredients: 100% cedar essential oil.
Volume: 20 ml spray bottle.
Shelf life: 12 months.